Sale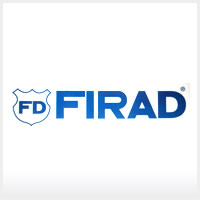 Firad
FIRAD is a manufacturer of diesel fuel injection systems with more of 40 years of experience. FIRAD has a wide range of nozzles, elements, valves, for all types of diesel car engines and small marine engines. FIRAD has very high level of quality on the pleasure of clients all over the world. The FIRAD company motto "a step forward in technology" is the philosophy towards achieving the ultimate goal of innovation and improvement, thus guaranteeing quality development and reliability of its product.
Denso
Since 1952 DENSO has been specialized for diesel systems. DENSO launched the world's first Common Rail system in 1995 and since then has been actively involved in developing advanced diesel engine technologies In 2002 DENSO launched fuel injectors with the highest pressure in the world. DENSO is the leading global supplier of advanced automotive technology, systems and components. We easily deliver spare parts for all diesel DENSO pumps.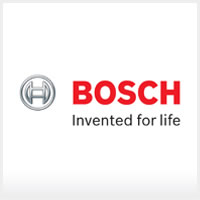 Bosch
BOSCH is a leading developer of diesel systems. As an international team of 52,000 diesel specialists, the Diesel Systems Division develops and manufactures techniques which make diesel vehicles cleaner and more economical. Every second newly-registered passenger car in Western Europe at the present time is diesel-engined. As the world's leading supplier of diesel injection systems, BOSCH offers its customers the best solution for every requirement. We can offer all kind of spare parts for BOSCH diesel pumps: elements, valves, injection nozzles, sealing material for older generation of diesel pumps as well as new BOSCH Common Rail pumps: injection nozzles, injectors, sealing material for pumps or injectors.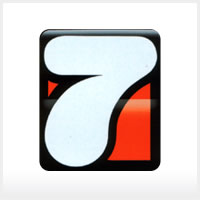 Seven
SEVEN Diesel SpA has over 35 years of experience in spare parts for diesel injection systems. In particular, SEVEN Diesel SpA produces and sells a wide range of spare parts for Common Rail injectors, Common Rail pumps and other diesel pumps and nozzles. SEVEN Diesel offers the following products: Common Rail control valves, nozzle holder, injection nozzles, elements, valves, electrical spare parts and tester equipment. SEVEN Diesel offers its customers high-quality products.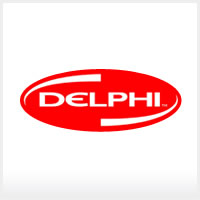 Delphi
DELPHI is a world leader in innovation, design and manufacture of diesel engine systems. DELPHI Common Rail injectors and pumps are the most innovative in diesel engine systems. DELPHI Diesel Fuel Injectors are a family of highly versatile mechanical products that can be adapted for use in a wide range of passenger vehicles or trucks. DELPHI has the largest number of rotary pumps adapted for use in vehicles in the world. Our company offers a wide range of spare parts for many DELPHI diesel pumps and DELPHI injectors.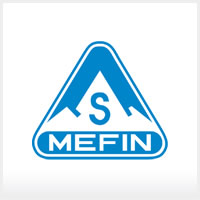 Mefin
MEFIN company is established in 1892. MEFIN is a leading manufacturer of diesel fuel injection systems with 120 years of industrial manufacturing experience and 60 years in production diesel equipment. MEFIN is the world-class manufacturer of diesel fuel injection system. MEFIN is one of the original licensees of BOSCH and LUCAS CAV ( DELPHI ). MEFIN's products are installed on diesel-powered tractors, trucks, passenger vehicles, industrial and construction equipment, generators and forklift trucks. MEFIN is an industry leader in diesel fuel injection and has recently entered the latest generation diesel fuel injection segment, Common Rail. MEFIN offers a wide range of spare parts for almost all diesel pumps. WE offer a wide range of hydraulic heads for rotary distributor diesel fuel injection pump and spare parts for many diesel pumps.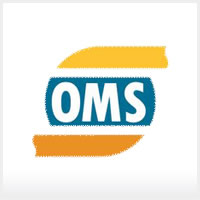 OMS
OMS Diesel company is established in 1977. The OMS Diesel founders had previously experienced themselves in diesel injection systems for a long time; so OMS Diesel are basing its production on a deep knowledge of the product and its technological processing. Company policy has like first goal, the customers satisfaction in function of quality and prices of OMS Diesel products. The company's range of products includes sealing materials, valves, elements for all types of Common Rail diesel pumps, injectors and spare parts. OMS Diesel's products are also for other types of diesel pumps.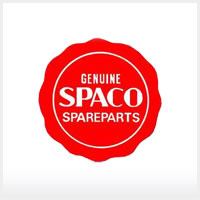 Spaco
SPACO is a company established in 1961 and is based in Milano Italy. It is specialized in manufacturing of spare parts for all types of diesel fuel injection pumps. SPACO offers a vast range of spare parts: gaskets, service kits, nozzles, elements, solenoid valves, metering valves, diaphragms etc. for almost all types of diesel fuel injection pumps. With 40 years of experience in the diesel fuel injection field SPACO has acquired a vast technological expertise which accounts for the quality reached in SPACO diesel products. SPACO's aim and business policy is to give the customer a reliable quality product and service , alternative to the products.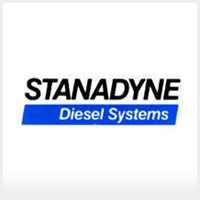 Stanadyne
In 1952, STANADYNE entered and revolutionized the Diesel Fuel Injection market with the introduction of the first rotary distributor diesel fuel injection pump. Today, STANADYNE is known around the world as a leading supplier of diesel fuel systems. In addition STANADYNE is quickly becoming an industry leader on the fast growing market. STANADYNE's products are for engine applications in agriculture, construction, power generation, industrial, marine, and on-highway vehicles. STANADYNE has been providing innovative fuel system solutions and continues to focus on developing future fuel systems, Common Rail pumps and STANADYNE injectors.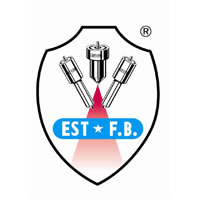 Fratelli Bosio
FRATELLI BOSIO company is a factory established in Turin in 1929. It was the first in Italy to make nozzles, elements and delivery valves for diesel engines. FRATELLI BOSIO's production includes a wide range of articles suitable for all diesel engines produced by the most important factories all over the world. FRATELLI BOSIO's high quality level let them compete to the main manufacturers' production in the world.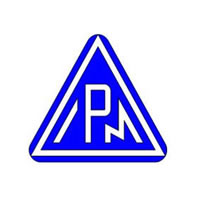 IPM
IPM is a Serbian-based company primarily engaged in the production of engine fuel supply system.The company was established in 1946. The Company's range of products includes distributor fuel injection pumps, single-cylinder fuel injection pumps, pumping elements, delivery valves, injectors, nozzles, feed pumps, fuel filters, high-pressure pipes and carburetors. In the course of its regular development of the products, IPM has permanently improved its production technology at the same time introducing new, modern production procedures and machines.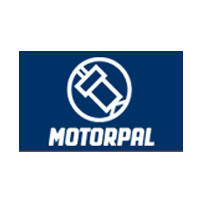 Motorpal
MOTORPAL is an established manufacturer of spare parts for diesel fuel injection system. It is a purely Czech company which beginnings date back to 1946, with many years of industrial manufacturing experience.We offer an assortment of injection nozzles, elements, valves, MOTORPAL injection nozzles are the socalled closed nozzles, consisting of a body and a needle.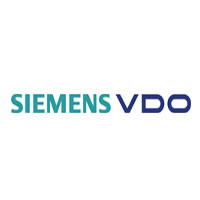 Siemens VDO
SIEMENS VDO is a leading supplier of Common Rail diesel systems in automotive industry. SIEMENS VDO has the highest quality level of diesel systems: Common Rail diesel pumps and Common Rail injectors. SIEMENS VDO is committed to achieve total customer satisfaction all over the world by manufacturing diesel system products of high quality.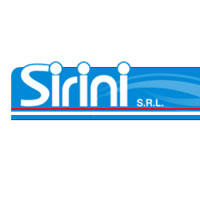 Sirini
Since more than 65 years SIRINI does manufacture with skillness and precision every kind of mechanical parts. SIRINI's aim and purpose is to reach the full satisfaction of customers in manufacturing tools and pieces of very high quality and very high precision.SIRINI's core-business is design and project tools and equipments to repair and check diesel pumps and diesel nozzle holders (BOSCH, DELPHI, SIEMENS and DENSO).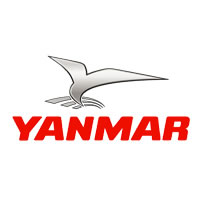 Yanmar
YANMAR company is established in 1912. YANMAR started its production of the first diesel engine in 1933. YANMAR achieved a significant long-term goal: to build a global-use, environmentally friendly range of products. YANMAR's products are for engine applications in agriculture, construction, power generation, diesel pumps. YANMAR offers high quality level and component durability.